Students from Ghanima El-Marzuq Girls High School – Kajiado paid a visit to the Islamic University of Kenya on an educational tour.
The academic trip for form two students was a timely scheduled visit by both the School and IUK leadership as a manner of motivating and encouraging the students who are currently in the process of Subject Selection. Before meeting at the University academic Hall for a Motivational Speaking session, the students visited the Main Administration Block, Academic Complex, Main Library, and Ladies' Hostels, and had a feel of general campus life.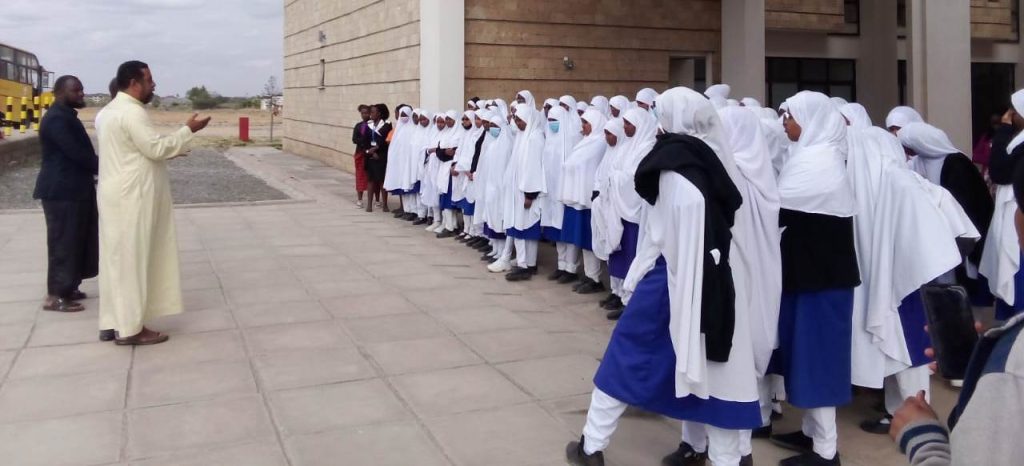 The speakers at the session were Mr. Abdimalik and Madam Maimuna Hassan from the Faculty of Education and Mr. Ahmednuur, HOD Administration. They were also inspired by Shariah, Education Students, and other educators.
The students were guided through several professions, IUK programmes, and career pathways to take, while also emphasizing the need for attention and handwork in order to satisfy the academic requirements to join University.
IUK is committed to nurturing and developing the abilities of such young pupils in order to have well-prepared and informed candidates by the time they reach their Form Four. We wish them success in their studies and hope to have them join IUK in several programmes Inshallah.
Three of our students are completing their teaching practice at Ghanima El-Marzuq Girls High School.